Redefining health with 10X systems.
One team, one goal
The 10X Health Team is made up of a group of remarkable humans that share one single goal and vision… to redefine the health of millions through our 10X systems.
Grant Cardone is a business and investment innovator, founder of the 10X movement, and as a proponent of health optimization, he believes all people should have access to wellness and healthcare that works. He's also a New York Times Bestselling Author, the #1 sales trainer in the world, and an internationally renowned speaker on leadership, real estate investing, entrepreneurship, social media, and finance.
BRANDON DAWSON
CHIEF EXECUTIVE OFFICER
Brandon Dawson, our CEO, is a scaling expert who helps business owners, their families, and their teams achieve their personal, professional, and financial goals through the growth of their business. He exited his last company, which he founded and self-funded, for $151 million dollars at 77X EBITDA, allowing him to win numerous awards in business, such as making the Inc. 500 and Inc. 5,000 Fastest-Growing Companies list five times. With years of experience in buying, selling, and leading businesses, he now coaches business owners to follow in his footsteps and create their own legacies.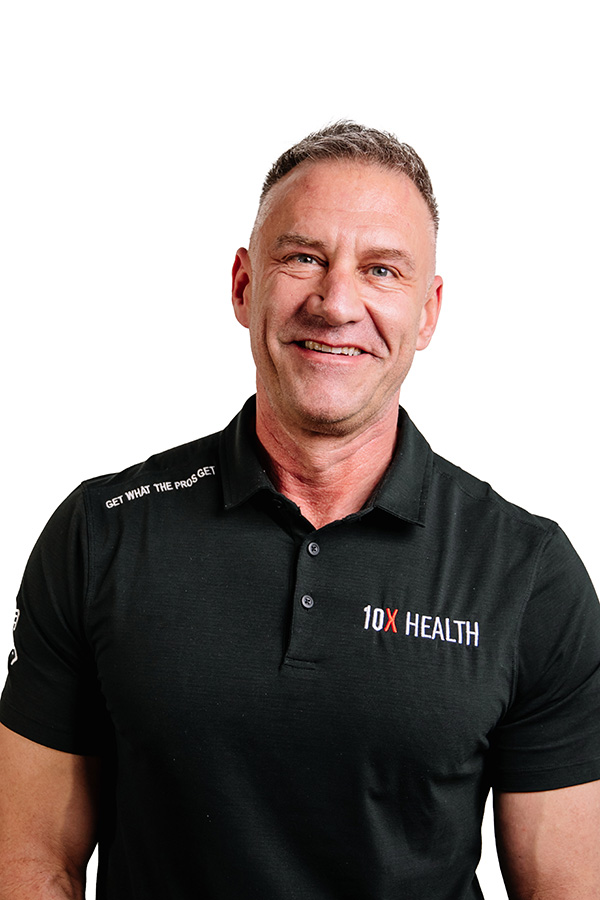 GARY BRECKA
CO-Founder, CHIEF HUMAN BIOLOGIST
As Chief Human Biologist for 10X Health, Gary guides the company's Global Wellness vision and direction. He has over 20 years of experience in "Bio-Hacking" and "Functional Medicine"—his passion lies in customizing peak performance protocols for individuals to achieve optimal health. He's an expert on serum blood and genetic biomarkers. He also sits on the Board of NFL Alumni Association as a Health Services Director and is known as the "Celebrity Bio-Hacker".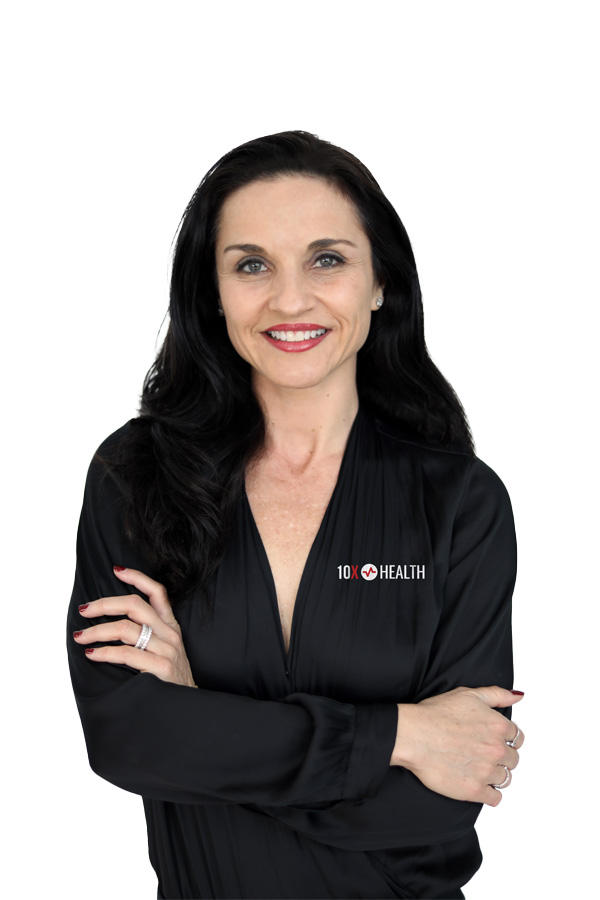 SAGE WORKINGER
CO-FOUNDER, OPERATIONS DIRECTOR
Sage Workinger graduated from Florida State University with a Bachelor of Science degree in Communication and a minor in Business Administration. She co-founded Streamline Medical Group in 2017 with Gary Brecka and focused mainly on managing the financials, operations, staffing, marketing, training and growing the business. Streamline joined 10X Health Ventures with Grant Cardone and Brandon Dawson in September 2021 with the shared vision of reaching more people and changing the face of health by educating and empowering people to take charge of their wellness journey!
Wade Houston comes to 10X Health System with years of experience, and most importantly, passion for optimal health and wellness. He's been transforming preventative precision medicine for several years and has worked with dozens of medical providers, helping them create a more patient-centric model with an emphasis on longevity and optimal health. With his innovative and custom wellness plans, Wade has been able to transform clinics across the country by helping them scale and retain more patients. As someone whose life changed drastically and positively due to preventative medicine, he's dedicated to providing people with the best patient experience possible, along with ensuring all their needs are being met.
DR. CARRIE CARDA M.D., M.M.S., M.H.S.
Medical Doctor
Dr. Carda comes to us with over twenty five years of experience as an OB/GYN emphasizing bioidentical hormone replacement therapy and functional medicine. She has a special interest in Anti-Aging medicine and has completed two additional Master's programs through the medical schools of the University of Louisville in Kentucky.
NATALIE DAWSON
EXECUTIVE VICE PRESIDENT
Natalie Dawson is a leader and expert in developing teams and people. She has interviewed, hired, trained, and managed hundreds of employees, identifies and executes strategic business priorities, and teaches clients the power of aligning people with the business's goals through operational and financial integration. She's the Best-Selling Author of TeamWork: How to Build a High-Performance Team, and is devoted to coaching business owners on how to create an engaged and aligned team culture that is prepared for massive scaling.
Jeff Jessen is a financial executive with diverse experience in all aspects of building businesses; this includes private equity and M&A. He specializes in creating and executing strategies to deliver exponential growth while maximizing the valuation upon exit. Jeff came to 10X Health from a family office focused on independent healthcare and healthcare information technology companies with assets under management of $750 million. He works with leaders across 10X Health to create and execute fully-integrated financial strategies across all areas of the business.
DWAYNE BAKER
EVP, STRATEGIC TRANSFORMATION & PARTNERSHIPS
Dwayne Baker leverages an enterprise perspective to work with leaders across 10X Health to define strategies and identify opportunities for growth in the evolving healthcare landscape. His team supports the execution and integration of innovation and acquisitions, partnerships, and divestitures to support the 10X Health strategy. Dwayne came to 10X Health from EY, where he spent 13 years in their advisory practice leading global transformation projects involving technology, finance, and regulatory compliance for healthcare companies such as McKesson and Walgreens Boots Alliance. Dwayne holds a bachelor and masters degree from NC State University and has completed executive education through Columbia University.